GOLESTAN PALACE (UNESCO WORLD HERITAGE,2013)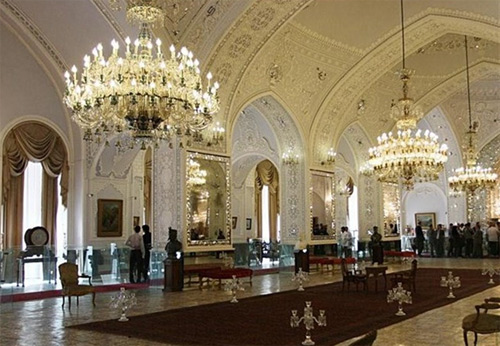 Golestan Palace is located in the heart and historic core of Tehran. The palace complex is one of the oldest architecture in Tehran, originally built during the Safavid dynasty in the historic walled city. Following extensions and additions, it received its most characteristic features in the 19th century, when the palace complex was selected as the royal residence and seat of power by the Qajar ruling family. At present, Golestan Palace complex consists of eight key palace structures mostly used as museums and the eponymous gardens, a green-shared center of the complex, surrounded by an outer wall with gates.
The complex exemplifies architectural and artistic achievements of the Qajar era including the introduction of European motifs and styles into Persian arts. It was not only used as the governing base of the Qajari Kings but also functioned as a recreational and residential compound and a center of artistic production in the 19th century. Through the latter activity, it became the source and center of Qajari arts and architecture.
Golestan Palace represents a unique and rich testimony of the architectural language and decorative art during the Qajar era represented mostly in the legacy of Naser ed-Din Shah. It reflects artistic inspirations of European origin as the earliest representations of synthesized European and Persian style, which became so characteristic of Iranian art and architecture in the late 19th and 20th centuries. As such, parts of the palace complex can be seen as the origins of the modern Iranian artistic movement.
Do not miss the hall of mirrors; this hall was dedicated to the peacock throne and the kianid crown, Shams ol Imarat, Takht e marmar. The Golestan palace witnessed the coronation of five Qajar kingdoms and two kingdom of Pahlavi.