Day 1: Tehran
Arrive to Tehran, meet guide & transfer to hotel. Afternoon start city tour of Tehran, which is covering an area of 1500 sq. kms, Tehran, is situated in the north-central part of Iran, on the slope of the Alborz Mountain. As the national capital, it is the most populated city in Iran and the center of cultural, economical, political, and social activities, visit Sa'adabad Palace, Sa'adabad Gardens of the former Shah, the location of his secondary palace, which has now been converted into a museum. O/N Hotel.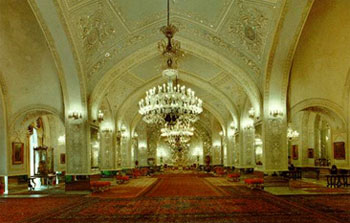 Day 2: Tehran -Klardasht –Chalous
Drive to Chalous via Kelardasht Located northwest of Tehran close to the Caspian Sea, this fertile valley is one the most popular destinations for eco tourists. At an altitude of 1250 m above sea level, the landscape is one of gentle hills covered with forest. Great hiking trails, streams suited for fishing and a peculiarly shaped Valasht lake, make it a paradise for nature enthusiasts; continue to Chalous, A city on the shores of the Caspian Sea, Chalous is 200 km from Tehran and the first seaside resort where the Karaj-Chalous highway ends. In addition to being a major city close to many popular sea and mountain resorts, it also links the two northern provinces of Mazandaran and Gilan to the Capital Tehran, making it an important commercial center. O/N  Parsian Hotel.
Day 3: Chalous
03 O/N in Chalous in Azadi Hotel for relaxation.
Day 05: Chalous – Tehran
Drive back to Tehran. O/N hotel
Day 06: Departure
Transfer to airport for departure flight.