Medical Treatments in Iran
Since Persian MedTour is a facilitator of health services and medical operations, we can provide virtually any medical treatment and cosmetic solutions required by foreign patients inside Iran (except for a few types of fertility services). We are in partnership with top hospitals and clinics in Tehran that have International Patients Departments and are certified and permitted by the Iranian Ministry of Health and Medical Education to treat foreign patients.
We will provide Travel Accident Insurance coverage for any patient who enters Iran through AITO MedTour and the hospitals where you will undergo your surgical operation will arrange your medical insurance (the type and cost of medical insurance varies for treatments and among different hospitals and will be provided to you upon request).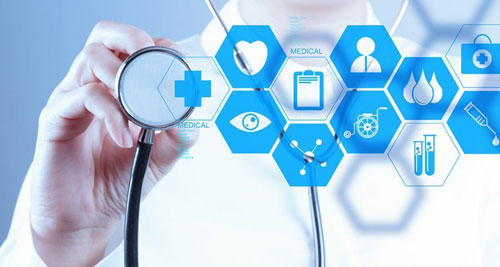 In the following sections we provide a brief list of some of the more common healthcare services for foreign patients in Iran. These include cosmetic surgery, ophthalmology services, fertility services, orthopedic surgery, urology & general surgeries, dental services, and health check-up.
Fertility Services and Infertility Treatment in Iran:
Some of the fertility services that AITO MedTour can arrange for you inside Iran are as follows:
Male infertility treatment
Female infertility treatment
Recurrent miscarriage treatment
Endometriosis treatment
Fetus sex selection
Polycystic ovary syndrome (PCOS) treatment
Diagnosis and treatment of sexually transmitted diseases (STD)
Diagnosis and treatment of genetic disease
Embryology services
Intra uterine insemination (IUI)
In vitro fertilization (IVF)
Intracytoplasmic sperm injection (ICSI)
Assisted hatching
In vitro maturation (IVM)
Blastocyst culturing
Embryo cryopreservation
Preimplantation genetic diagnosis (PGD)
Donor oocyte (egg) services
Oocyte cryopreservation (egg freezing) services
Ophthalmology Services in Iran:
Iran has state-of-the-art medical equipment for optical surgeries and at Persian MedTour we offer ophthalmology services by well-established university professors. While requiring great expertise and accuracy, some of the surgical operations such as FemtoLASIK are done in a matter of seconds by our surgeons, which must give you an idea of how advanced the procedure is in Iran.
Here are some of the optical operations we provide in Iran:
Cataract surgery + IOL
FemtoLASIK
Trabeculectomy
Artisan & artiflex implantation
Insertion of cornea ring with Femtosecond device
Strabismus
Blepharoplasty
Dacryocystorhinostomy (DCR)
Retinal Detachment (RD) + Deep Vitrectomy
RD & Cataract Surgery
Photorefractive keratectomy (PRK)
Urology and General Surgeries in Iran
Persian MedTour can arrange various general and urology operations for international patients inside Iran. Some of these are as follows:
Abdominal hernia surgery
Inguinal hernia surgery
Varicocelectomy
Open prostatectomy
TURP surgery (to treat enlarged prostate)
PCNL surgery (to remove kidney stones)
TUL surgery (to remove ureter stones)
Bladder and kidney tumors surgery
Hemorrhoidectomy
Cystoscopy (for bladder issues)
Laparoscopic cholecystectomy (to remove the gallbladder)
Dental Services in Iran
Persian MedTour can arrange preventive and diagnostic dental services as well as medical procedures and cosmetic dental solutions for you inside Iran.
Some of these operations and solutions are as follows:
Oral surgery
Dental implants
Dental fillings and repairs
Teeth whitening
Smile designing
Root canal treatments
Wisdom teeth removal
Tooth contouring and reshaping
Dental crowns and caps
Tooth extractions
Dental bridges
Dental braces
Tooth impactions
Dental bonding
Cell Therapy in Iran
Cell therapy is a branch of restorative medicine in which injected cells are treated outside the body to repair tissue or organs of the patient.
Perian MedTour currently provides the following cell therapy options in Iran for international patients:
Skin disorders
Cardiovascular disorders
Bone and Joint disorders
Neuromuscular disorders
Kidney disorders