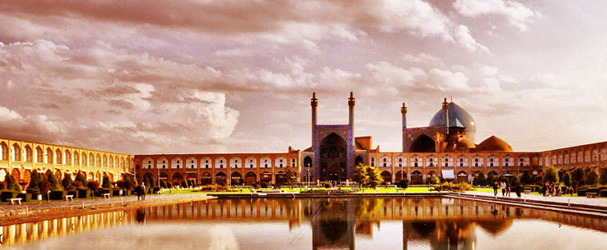 Day 01: Tehran
Arrive at early morning, meet guide & transfer to hotel. Afternoon visit Carpet Museum housing some of the most beautiful carpets & tapestries in the Islamic world & Sa'adabad Palace, Sa'adabad Gardens of the former Shah, the location of his secondary palace which has now been converted into a museum. O/N Hotel.
Day 02: Tehran
Half day tour of Tehran including: Golestan Palace, were the coronations of the former Shah & his father took place, particularly notable are the hall of mirrors and the garden hall archaeological museums,7000 years of Persian history, from the 5th millennium BC to the 19th century AD. O/N hotel.
Day 03: Tehran – Mashhad (domestic flight included)
Take a morning flight to Mashhad; arrive to Mashhad visit Shrine of Imam Reza
Mashad grew around the legendary martyrdom of Imam Reza, and the city's history is inextricably linked with that of his Shrine. According to popular belief, Imam Reza, heir to the Abbasid Caliphate as well as eighth of the Shiite Imams, died in what was then the village of Sanabad in 817 AD after eating some grapes.The Nader Shah Mausoleum

The Nader Shah Mausoleum (in Shohada Street, beginning of Azadi Street) is a curious piece of architecture completed in 1959, consisting in a heavy slab of concrete which forms a crypt and of a colossal bronze group representing soldiers led to battle by a sort of an equestrian commander on horseback (5 meters high and weighing 14,000 kilograms) bearing a turban and a large ax (Nader Shah). Designed by the late Iranian sculptor Abolhassan Sadiqi (1897-1995, a follower of the Master Painter Kamal ol-Molk) and built in Italy by an Italian sculptor named Bruni, the composition does not lack movement, Museum of the Shrine (beautiful carpets and an excellent library). O/N Hotel. 
Day 04: Mashhad – Isfahan( Domestic flight included)
Half day city tour of Mashhad, afternoon flight back to Isfahan. O/N Hotel.
Day 05: Isfahan
Full day city tour including: Chehel Sutun, inside a garden with an area of 67000 square meters, was built as an official court and an official court and a reception hall by Shah Abbas II (1647 AD), Imam Square, this huge open square measures 500 m long and 165 m wide, with an area of more than eighty thousand square meters, twice as large as Moscow's Red Square. Sheikh Lotfollah Mosque, a masterpiece of architecture and tile work, is a beautiful religious building wherein the elaborate design serves to heighten the visitors spirituality rather than to distract him from it, this small mosque (began in 1602 and completed in 1919, taking a total of 18 years) on the eastern side of the square, was built by SHAH ABBAS in honor of the great Lebanese Sheikh Lotfollah, who was a sort of Islamic Billy Graham of his time. Visiting the Friday mosque (of the time of Seljuk) as well as the mausoleum of Velayat Haroun with its exceptional portal and the minaret of Ali-Qapou (highest of Isfahan). O/N hotel.
Day 06: Isfahan
Full day city tour of Isfahan: Armenian Cathedral of Vank (Saint Savior), begun in 1606, at the time of arrival of Armenian immigrants to Isfahan, it was completed between 1655 and 1664 under the supervision of Archbishop David, with the encouragement of the Safavid rulers, Imam Mosque (Masjid-e Jam'e Abbasi) is one of the finest and the most stunning building in the world, Visit Bazaar. O/N.
Day 07: Isfahan – Tehran
Take a morning flight to Tehran. Transfer to IKA airport for departure flight.